RPC – Commercial disputes
At RPC, our business isn't just about black letter law; it's about building open relationships with our clients to help them get the most out of our business. We genuinely care about the work that we do. In this interactive session with some of our lawyers you will learn how to obtain a freezing injunction and the challenges faced when trying to do so, as well as insight into typical tasks as a lawyer in the commercial disputes team.

TLT LLP – Changing the future of law one innovation at a time
This interactive workshop will look at the role of innovation in a law firm and get you thinking about problems faced by client's today and how they might be solved.  Working in small groups, using cutting edge virtual workshop tools you will learn more about innovation in a law firm and why it is crucial in today's market.

Osborne Clarke LLP – Future of work
For several years now, we've heard the phrase "work is an activity not a place". The global pandemic has put those words to the test as never before. Organisations are re-evaluating their business premises: are they a space for all workers to do their work? Or a shared space for meeting, collaboration and training? Fuelled by the automation and digitalisation of work, this rethink will impact work spaces, homes and workforces of the future. Join us for an interactive workshop where we'll discuss the future of work through a legal lens, exploring opportunities and challenges for lawyers and clients.

Debevoise & Plimpton LLP – Private equity and private funds
The world of private equity, although frequently featured in the financial and business media, can seem complex and impenetrable. Our workshop will explain the main features of this highly topical, sometimes controversial and financially powerful part of the financial services sector – and one of Debevoise's core practice areas. You will first hear what "private equity" firms do and how they do it. Then we will explore the incentive structures and some of the key issues involved in a fund formation assignment. You will have an opportunity to evaluate and propose amendments to some headline terms. Our experienced lawyers will help you to navigate the negotiation process.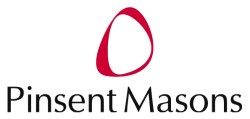 Pinsent Masons LLP – A day in the life of an environment and energy lawyer
Our workshop will focus on the types of transactions and regulatory advice we provide in this fast paced and dynamic area of law – including climate change and emission reductions; the remediation of contaminated land; nuclear regulatory advice and environmental prosecutions.  Two of our lawyers will walk you through a legal case study that focuses on corporate environmental due diligence; the key risk areas for environmental prosecutions and how environmental liabilities can be mitigated.  There will be plenty of time for group discussion,  for you to ask questions and for us to give you tips on how to take forward a career in environmental and energy law.

Mills & Reeve LLP – Sports law – regulatory disputes
Mills & Reeve have one of the leading sports law teams in the UK, regularly representing players, clubs, agents or sports governing bodies before Sports Tribunals on matters such as anti-doping, match fixing, disciplinary matters and the like. In this workshop you will get to experience some actual cases and be the judge yourself!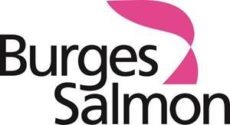 Burges Salmon – Family law; from initial instruction to final hearing
The Burges Salmon family team best known for its expertise in complex financial settlements on relationship breakdown and divorce, dealing with very high value cases nationally, and internationally.
As a team we advise UK and international families, business owners, entrepreneurs, family businesses, family offices, rural businesses and landed estates and we act on some of the highest value and most complex succession and tax planning work in private wealth involving pre and post nuptial agreements.
This interactive webinar will give you a feel of how we do this from our initial instruction right through to a final hearing.