TLT LLP – Future energy
We're a leading adviser to the global future energy sector. Immersed in the sector as it's grown, we've built an unrivalled track record delivering what our clients need so that they can lead the journey to net zero and a more sustainable future.
Working with established and first-of-a-kind technologies, we're involved in the ground-breaking projects and deals that move the industry forwards. We have the experience, network and sector voice to connect interested parties, create commercial opportunities and get deals done.
Sign up for our workshop to get a taster of the work we do and how lawyers make a difference in the energy sector.

Debevoise & Plimpton LLP – Private equity and private funds
The world of private equity, although frequently featured in the financial and business media, can seem complex and impenetrable. Our workshop will explain the main features of this highly topical, sometimes controversial and financially powerful part of the financial services sector – and one of Debevoise's core practice areas. You will first hear what "private equity" firms do and how they do it. Then we will explore the incentive structures and some of the key issues involved in a fund formation assignment. You will have an opportunity to evaluate and propose amendments to some headline terms. Our experienced lawyers will help you to navigate the negotiation process.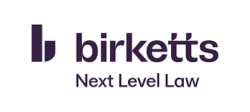 Birketts LLP – Business development and marketing in law firms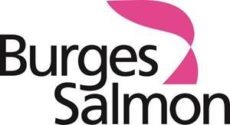 Burges Salmon – Planning and CPO
We are committed to shaping the future of planning law. Our market leading planning lawyers provide unrivalled planning law expertise into a range of industry sectors in both the private and public sector.
Join Burges Salmon's Lynsey Reid and Julian Boswall to gain an insight into what it means to be a planning lawyer.

Osborne Clarke – The metaverse in the legal landscape
At Osborne Clarke the challenges of tomorrow are the focus of today. By zeroing in on digitalisation, decarbonisation and urban dynamics as the key areas transforming the way we live, work and do business, we've been able to hone our knowledge and expertise to the changes that will have the biggest impact for both our clients, and the work around us. Our interactive workshop will give you an insight into the metaverse. Whilst the metaverse doesn't exist yet, there are many platforms that demonstrate some of the characteristics of a metaverse. Like all tech innovations, applying existing legal frameworks to a new digital landscape brings diverse challenges – join us to find out more.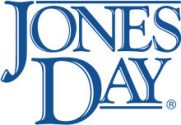 Jones Day – How do you solve a Global Dispute?
Where would you even begin, settling an argument across borders?
Jones Day's Global Disputes practice includes more than 200 lawyers located in 27 business centres worldwide.  Join a team from London, led by associates Tiani Purton-Clark and Matt Morrow, who will introduce you to the practice of Global Disputes and give you the chance to try your hand at resolving a dispute of the type Jones Day works on.  Inspired by true events, we will lead you through the various stages of dispute resolution and give you an insight into what dispute lawyers actually do. You will work in teams in this interactive session to obtain the best result for your client.  The workshop will aim to give you skills to take away with you – and help you decide whether being a disputes lawyer might be the career for you.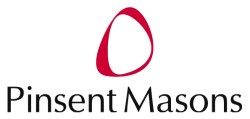 Pinsent Masons LLP – The life of a transaction
Join us to find out more about how a firm like Pinsent Masons thrives from collaborative working. In our interactive workshop, you will work in groups to navigate your way through parts of a corporate transaction.
Transactions often depend on colleagues across teams, offices and sometimes countries getting involved and working together. You will learn how this works in practice, who might be involved and how this impacts the success of the transaction.

Michelmores LLP – Sustainably run law firms – what does it mean for lawyers?
The sustainable economy is an increasingly key focus area for clients and law firms alike, but what does it mean and how does it impact a lawyer's day job? Our workshop will help demystify some of the buzzwords relating to the sector including ESG, impact investing, natural capital and agri-tech, and look at why the things law firms are doing internally, as well as what firms are helping clients to do externally, are of equal importance. Lawyers have a vital role to play in driving positive change both from an environmental and social perspective. Our lawyers working in this sector will help you increase your commercial awareness on the topic and work through practical examples of work that lawyers are doing in this area. We will also look at internal initiatives and why this is of ever-increasing importance for law firms. We will demonstrate how it the sustainable economy not only spans various practice areas; but how it is baked into every decision made as a firm.