Cooley (UK) LLP – Cyber / Data / Privacy
Our workshop will simulate a personal data breach / cybersecurity incident, introducing you to the exciting and fast-paced world of Cyber / Data / Privacy (c/d/p). You will get the opportunity to experience how Cooley's c/d/p lawyers respond to a business-critical breach situation, helping clients understand their legal position in a crisis. The session will be led by our c/d/p lawyers from the London office and will involve you working together in small groups on real-life issues where you will be able to contribute to discussion and problem-solve. We look forward to working with you in this exciting, informative and above all, interactive session.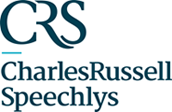 Charles Russell Speechlys LLP – Putting clients first – how to build and maintain client relationships as a lawyer
Our interactive workshop will showcase how a broad service firm can collaborate across departments to support clients.  This will feature an interactive case study where you'll see the kind of work we get involved in at the firm and sorts of legal issues and problems we solve for our clients.

Trowers & Hamlins – Legal technology and innovation – law firms of the future
This workshop will cover the latest legal technology and innovative solutions currently being used in large law firms and offer students an opportunity to engage with market-leading technologies.
We will explore how these areas are changing the legal profession and give insight to what the role of a lawyer will look like in law firms of the future. We will outline some of the alternative career paths legal technology and innovation offers to law graduates.
This workshop will be interactive and will involve a task for the students to design and present to the group.

Osborne Clarke – The metaverse in the legal landscape
At Osborne Clarke the challenges of tomorrow are the focus of today. By zeroing in on digitalisation, decarbonisation and urban dynamics as the key areas transforming the way we live, work and do business, we've been able to hone our knowledge and expertise to the changes that will have the biggest impact for both our clients, and the work around us. Our interactive workshop will give you an insight into the metaverse. Whilst the metaverse doesn't exist yet, there are many platforms that demonstrate some of the characteristics of a metaverse. Like all tech innovations, applying existing legal frameworks to a new digital landscape brings diverse challenges – join us to find out more.

RPC – Insurance
At RPC, our business isn't just about black letter law; it's about building open relationships with our clients to help them get the most out of our business. We genuinely care about the work that we do. Our workshop will explore key areas at the cutting edge of insurance law with a focus on property and casualty international work. RPC Associates and Trainees will provide topical analyses of current issues, look at future trends, and help you develop your skills during collaborative case study exercises in this stimulating interactive session. You will also have the opportunity for wider Q&A at the end. Join us to explore one of the most varied and unique areas of the legal world.

Addleshaw Goddard – Do you have an appetite to innovate?
At AG, innovation is business as usual for us. Our passion in this area is driven by our clients and their business challenges. We constantly open ourselves up to new ways of working and collaborate with our clients to re-design and re-invent how we shape responses that meet the needs of our clients in a changing world.
Our innovation and legal technology team at AG blends technology and legal expertise and is fully integrated into our business. We develop, test, invest in and embrace new technology on a continuous basis in order to enable the smart delivery of legal services and creation of clever solutions to clients, both faster and more cost-effectively.
Join us for our interactive workshop to learn more about the team at AG and take part in a collaborative exercise where you will use your creative skills to design an innovative solution using legal design.

Baker McKenzie – International M&A
With over 13,000 people in 78 offices around the world, Baker McKenzie prides itself on being a truly innovative law firm. In the current climate, that's never been more important. It also enables us to go above and beyond for their clients, collaborating across borders, markets and industries. During this presentation we will explain some of the key challenges and issues that we face when working on international M&A projects and the role taken by each member of the team. There will then be an interactive session focusing on a case study around key issues which regularly come up in cross-border M&A deals.

Ropes & Gray International LLP – Negotiating commercial contracts
Our workshop will enable participants to take an active role in a negotiation skills exercise with the opportunity for feedback at the end of the session. The attendees will be separated into groups and will be given information to enable them to negotiate the key commercial terms of a contract, keeping in mind the interests of their respective clients. The workshop is designed to be a fast-paced, real-life example of negotiating techniques and tactics, which will encourage delegates to collaborate in an interactive environment. The workshop will be hosted by senior solicitors from Ropes & Gray, who have extensive experience with negotiating complex commercial agreements as part of high value transactions. The firm's representatives will put the case study into practical context and explain how the exercise is designed to draw out some of the key issues of relevance to the firm's clients. The case study is designed to leave delegates with transferable skills, which should be useful in any practice area.

Kirkland & Ellis International LLP – Debt finance
Our workshop will introduce you to the world of debt finance/leveraged finance transactions with an explanation of how and why transactions are structured as they are; the commercial considerations; and the role finance lawyers play at each level (from trainee to partner), with particular reference to financing private equity deals. The session will be led by two of our lawyers and will be interactive in nature and will involve you working together in small groups.

Watson Farley & Williams LLP – Anatomy of an asset finance transaction
Our workshop will feature a breakdown of some of the key considerations in structuring and documenting an asset finance transaction, including a trainee/junior associate's role. This will be an interactive session which will include discussion of a case study.