Kirkland & Ellis International LLP – Debt finance
Our workshop will introduce you to the world of debt finance/leveraged finance transactions with an explanation of how and why transactions are structured as they are; the commercial considerations; and the role finance lawyers play at each level (from trainee to partner), with particular reference to financing private equity deals. The session will be led by two of our lawyers and will be interactive in nature and will involve you working together in small groups.

RPC – Technology and cyber risk
As a leading technology and cyber risk practice, we are acknowledged experts in defending claims against technology companies and consultants on behalf of their insurers. We also provide the innovative ReSecure data breach response service. This offers market-leading legal, technical forensic, public relations and notification/remediation services through a 24/7/365 one-stop-shop facility. Our workshop will give you an introduction to RPC's insurance practice, with a focus on technology and cyber risk.

Watson Farley & Williams LLP – Anatomy of an asset finance transaction
Our workshop will feature a breakdown of some of the key considerations in structuring and documenting an asset finance transaction, including a trainee/junior associate's role. This will be an interactive session which will include discussion of a case study.

Shoosmiths – Real estate: the heart of every business
Choose the Shoosmiths workshop to get a real insight into how a real estate team operates in a commercial law firm, and to try running a client case of your own. From real estate companies developing, letting, funding or trading; to corporate occupiers with multi-site operations, funders taking security, or public authorities operating in a cost-sensitive environment, everyone is looking to maximise their real estate performance. We understand how important it is to work closely with our clients to offer them the advice that can maximise their profits. Shoosmiths' real estate group is one of the largest in the UK, and we have the skill sets and systems, the specialist expertise and strength in depth, and the market knowledge and experience to advise in relation to any real estate project or business.

Vinson & Elkins – Commercial awareness
Law firms and recruiters look for graduates who can demonstrate 'commercial awareness', but what does this mean? We will be giving some guidance and tips on how to cultivate commercial awareness and will use a case study to put your commercial awareness into practice. Alistair Wishart, Counsel in the energy, transactions and projects group in London, will be presenting.

Cooley (UK) LLP – The highs and lows of a product-ive lawyer
Clients partner with Cooley on transformative deals, complex IP and regulatory matters, and high-stakes litigation, often where innovation meets the law. Everyday Cooley is finding practical solutions to global issues and delivering them, fast. One of those areas is the world of products law – you don't hear many law firms talking about it, but it's where we help our clients get products to market, keep them on the market and when things go wrong, deal with crisis. Be it from launching the latest wearable technology, to helping a client expand its business internally, to dealing with a multi-jurisdictional product recall and product liability claims. Come and join some of the lawyers and trainees in this highly interactive session where you will learn, in a very practical and case-study oriented style, how Cooley products lawyers manage these complexities and the roles they play in defending the commercial viability of an entire product line.  A tall order in the time we have available, but Cooley lawyers relish a challenge!

Debevoise & Plimpton LLP – Private equity and private funds
The world of private equity, although frequently featured in the financial and business media, can seem complex and impenetrable. Our workshop will explain the main features of this highly topical, sometimes controversial and financially powerful part of the financial services sector – and one of Debevoise's core practice areas.  You will first hear what "private equity" firms do and how they do it.  Then we will explore the incentive structures and some of the key issues involved in a fund formation assignment. You will have an opportunity to evaluate and propose amendments to some headline terms. Our experienced lawyers will help you to navigate the negotiation process.

Ropes & Gray International LLP – Negotiating commercial contracts
Our workshop will enable participants to take an active role in a negotiation skills exercise with the opportunity for feedback at the end of the session. The attendees will be separated into groups and will be given information to enable them to negotiate the key commercial terms of a contract, keeping in mind the interests of their respective clients. The workshop is designed to be a fast-paced, real-life example of negotiating techniques and tactics, which will encourage delegates to collaborate in an interactive environment. The workshop will be hosted by senior solicitors from Ropes & Gray, who have extensive experience with negotiating complex commercial agreements as part of high value transactions. The firm's representatives will put the case study into practical context and explain how the exercise is designed to draw out some of the key issues of relevance to the firm's clients. The case study is designed to leave delegates with transferable skills, which should be useful in any practice area.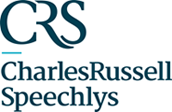 Charles Russell Speechleys – Private wealth
Charles Russell Speechlys is one of a small number of law firms which provides personalised, considered advice to dynamic and entrepreneurial organisations, as well as astutely commercial advice to individuals and their families. During this interactive workshop you will be presented with a private wealth case study and asked to consider how you can meet the needs of your client by working with the various departments within Charles Russell Speechlys. You'll then be able to discuss your findings and share real-life examples with some of our lawyers.

Baker McKenzie – International M&A
We were the first law firm to go international and now, with 77 offices in 47 countries, our bread-and-butter work consists of advising clients on large multi-country transactions. When managing cross-border deals, legal knowledge only gets us so far: effective project management is key. During this presentation we will explain some of the key challenges and issues that we face when working on international M&A projects and the role taken by each member of the team. There will then be an interactive session focusing on a case study around key issues which regularly come up in cross-border M&A deals.