Squire Patton Boggs (UK) LLP – International M&A
Squire Patton Boggs has 44 offices located in 21 countries on five continents. Our global legal practice is in the markets where our clients do business. During this workshop we will explain some of the key challenges and issues that we face when working on international M&A projects and the role taken by each member of our team. There will then be a session focusing on a case study around key issues which regularly come up during cross-border M&A deals. It is an interactive workshop giving you the opportunity to discuss your opinions and questions, with feedback provided.

Shoosmiths – Toolkit for lawyers: practical business skills
A successful lawyer at Shoosmiths knows that growth and development is ongoing, so whatever area of law you see yourself qualifying into, this session will help you to get there! Join Shoosmiths' lawyers and trainees in this fun and interactive session, where you will learn about important techniques for upward-management, prioritising your own cases and workload, and how to beat stress with mindfulness – a relevant and popular topic in today's legal world. The session will also cover office etiquette, including how to business develop with clients at social events – all of which will enable you to put your best foot forward, whether you're on a vacation scheme or starting your training contract. You'll practise working collaboratively and will learn key skills to make you stand out as a team player. You'll also have the chance to review your own performance, while learning how to approach your trainee seat reviews.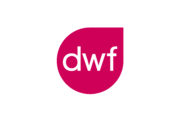 DWF – Banking
DWF has one of the largest national banking practices in the United Kingdom, advising lenders and borrowers on all aspects of corporate banking transactions. A typical transaction will involve a number of other practice areas, so as well as technical expertise and commercial acumen, a successful banking team requires strong project and people management capabilities. Our workshop will provide you with a unique insight into the banking sector, the roles and responsibilities of the team, and some of the issues and challenges it faces. You will hear from our graduate recruitment partner and representatives from the banking team about the work that they do, and find out more about the role of a trainee within the team. You will then have an opportunity to take part in an interactive session involving a case study based on an example of a typical transaction.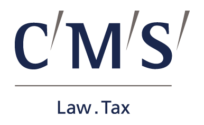 CMS – Real estate
CMS has an unrivalled reputation for executing some of the largest, most complex real estate transactions. This interactive workshop will give you an understanding of commercial real estate deals in practice, the level of involvement from trainee to partner, and what you can expect from a career as a commercial real estate lawyer.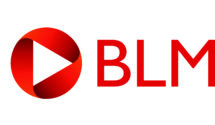 BLM – Catastrophic injury
Our expert catastrophic injury team manages cases with total reserves approaching £1 billion, some of which involve the most sensitive claims in our clients' portfolios. Our lawyers are instructed by global, UK and specialist insurers, corporations, health and public sector bodies, and defend the greatest range and volume of catastrophic injury claims in the United Kingdom today. Our unique workshop is designed to: give you an in-depth insight into this challenging and rewarding area of law; help you to understand how we create bespoke strategies for each case; and give you some practical, hands-on experience that will develop essential skills for any solicitor.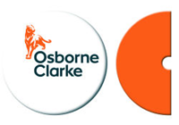 Osborne Clarke LLP – Litigation
Osborne Clarke will be delivering a workshop centred on a litigation case. Candidates will be taken through the various stages involved in the case, as well as discussing more generally why clients might wish to progress down this route. The workshop will be interactive in nature.

Gowling WLG – Brexit: what you need to know for your interview
Trainee applicants are invariably being asked about Brexit at interview. This session will arm you with the knowledge you need about the potential changes to domestic law that will arise from the EU (Withdrawal) Act – and the constitutional controversies it gives rise to – as well as the negotiations between the United Kingdom and the rest of the European Union under Article 50 of the Treaty on European Union.

Womble Bond Dickinson – Myth, Theory and the Psychology of Innovative Thinking
Recognised as one of the leading firms for innovation by the Financial Times, Womble Bond Dickinson would like to invite you to attend an interactive workshop to discuss innovative thinking and its importance to our business. The workshop will not only debunk the myth of innovation, but it will provide practical techniques and strategies for using innovative thinking in practice.