Gateley – Cross-team collaboration across a legal and professional services group
Are you interested in learning more about the diverse departments and companies that make up a legal and professional services business, and how and when they work together? At this Gateley workshop, you will learn about the importance of working collaboratively across a wider professional services group to ensure you provide clients with the best advice on what can often be multi-faceted situations. You will meet people that work in lots of different teams across our group and have a go at a case study yourself. You will finish the workshop understanding much more about what working within a wider professional services group looks like and how our alternative business structure sets us apart.

Hill Dickinson LLP – What does being a healthcare lawyer really involve?
At Hill Dickinson, we believe that aligning your career to a sector of law that you are truly passionate about from the outset will enable you to become the best future lawyer that you can be, which is why we offer tailored training contracts in our business services, health, and marine groups.
In this workshop Rebecca Sharrock, a legal director in our healthcare and public law team, will take you through a typical day as a healthcare lawyer and how she works as part of a team of over 250 to provide advice and support to national and international healthcare organisations.
You will have the opportunity to work through case study examples of typical matters that a healthcare lawyer is involved with, all while understanding how the different specialisms within the team collaborate to get the best outcome for our clients. By the end of the workshop, you will understand what a health-focused training contract at Hill Dickinson would include, and the skills that are needed to succeed in a busy team where navigating unexpected, urgent matters is the everyday.

Addleshaw Goddard – Do you have an appetite to innovate?
At AG, innovation is business as usual for us. Our passion in this area is driven by our clients and their business challenges. We constantly open ourselves up to new ways of working and collaborate with our clients to re-design and re-invent how we shape responses that meet the needs of our clients in a changing world.
Our innovation and legal technology team at AG blends technology and legal expertise and is fully integrated into our business. We develop, test, invest in and embrace new technology on a continuous basis in order to enable the smart delivery of legal services and creation of clever solutions to clients, both faster and more cost-effectively.
Join us for our interactive workshop to learn more about the team at AG and take part in a collaborative exercise where you will use your creative skills to design an innovative solution using legal design.

Squire Patton Boggs (UK) LLP – Party people – International M&A
After a brief introduction to Squire Patton Boggs and the exciting work we are involved in as a full-service global law firm, we provide delegates with an insight into Mergers and Acquisitions. This workshop will talk you through the considerations and research required to complete the deal, for you to then explore these concepts yourself within a case study.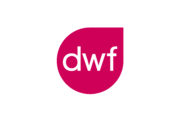 DWF – Banking
DWF has one of the largest national banking practices in the United Kingdom, advising lenders and borrowers on all aspects of corporate banking transactions. A typical transaction will involve a number of other practice areas, so as well as technical expertise and commercial acumen, a successful banking team requires strong project and people management capabilities. Our workshop will provide you with a unique insight into the banking sector, the roles and responsibilities of the team, and some of the issues and challenges it faces. You will hear from our graduate recruitment partner and representatives from the banking team about the work that they do, and find out more about the role of a trainee within the team. You will then have an opportunity to take part in an interactive session involving a case study based on an example of a typical transaction.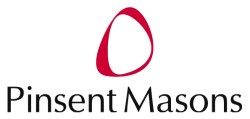 Pinsent Masons LLP – The life of a transaction
Join us to find out more about how a firm like Pinsent Masons thrives from collaborative working. In our interactive workshop, you will work in groups to navigate your way through parts of a corporate transaction.
Transactions often depend on colleagues across teams, offices and sometimes countries getting involved and working together. You will learn how this works in practice, who might be involved and how this impacts the success of the transaction.

Shoosmiths – Real estate: the heart of every business
Choose the Shoosmiths workshop to get a real insight into how a real estate team operates in a commercial law firm, and to try running a client case of your own. From real estate companies developing, letting, funding or trading; to corporate occupiers with multi-site operations, funders taking security, or public authorities operating in a cost-sensitive environment, everyone is looking to maximise their real estate performance. We understand how important it is to work closely with our clients to offer them the advice that can maximise their profits. Shoosmiths' real estate group is one of the largest in the UK, and we have the skill sets and systems, the specialist expertise and strength in depth, and the market knowledge and experience to advise in relation to any real estate project or business.

Clyde & Co LLP – Catastrophic injury
Our expert catastrophic injury team manages cases with total reserves exceeding £1 billion, some of which involve the most sensitive claims in our clients' portfolios. Our lawyers are instructed by global, UK and specialist insurers, corporations, health and public sector bodies, and defend the greatest range and volume of catastrophic injury claims in the United Kingdom today. Our unique workshop is designed to: give you an in-depth insight into this challenging and rewarding area of law; help you to understand how we create bespoke strategies for each case; and give you some practical, hands-on experience that will develop essential skills for any solicitor.