Brabners – ESG In Sport: Levelling The Playing Field
From Champions League football at the Etihad to the Para Swimming World Championships at the Aquatics Centre – sport is synonymous with Manchester, and Brabners' sports sector team is ranked in the top tier with many of our individual lawyers acknowledged as experts in their fields.  The business of sport has become increasingly sophisticated with complex commercial contracts, sponsorship deals, major events, fan engagement and brand protection featuring heavily.  In addition, in recent years, international federations, national governing bodies, clubs, rights holders and other stakeholders have had to respond and adapt to increasingly complex regulatory frameworks and obligations as well as broader societal issues, such as equality for women in sport, the eligibility and participation of transgender and DSD athletes, the impact of sport on the environment, greenwashing and human rights.  Join us to gain a fascinating insight from our lawyers on these high-profile and rapidly developing areas.  You will also have the opportunity to test your legal and commercial acumen by taking part in an interactive case study based upon a matter handled by our team.

Ward Hadaway – The Journey to Net Zero and the Circular Economy
Join Ward Hadaway as we take you on our clients' journey to net zero, giving you an insight into how our lawyers advise client on net zero requirements and help them to achieve their sustainability goals. Our workshop will provide an overview of the range of practice areas available in our full-service law firm, and how they work together to advise our clients, from director incentivisation schemes for net zero, to embedding net zero in product/service design, and commercial supply chains. You'll hear from our Partners on their real life experiences advising clients, and from our Trainees/NQs on the role that they play in our advisory team on net zero. You'll also have the chance to meet our Emerging Talent Team who can tell you more about what we as a firm do to reduce our environmental impact. Our interactive session will explore the concept of the circular economy, and you'll get the opportunity to work in teams to create your own 'product as a service' business based in Manchester. Can you help us to make the city circular?

Squire Patton Boggs – ESG, easy as 1,2,3!
Join the Squire Patton Boggs team for a discussion of commercial awareness. Learn key tips on how trainees stayed commercially aware before and during their training contracts, as well as how commercial awareness is applied in a legal role. The team will also give you the opportunity to test your commercial awareness against a real-life scenario and ask any questions in relation to Squire Patton Boggs and training at the firm. You will come away with top tips and useful resources on commercial awareness, while also learning more about Squire Patton Boggs and their trainees!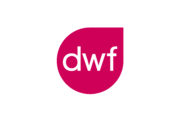 DWF – Banking
DWF has one of the largest national banking practices in the United Kingdom, advising lenders and borrowers on all aspects of corporate banking transactions. A typical transaction will involve a number of other practice areas, so as well as technical expertise and commercial acumen, a successful banking team requires strong project and people management capabilities. Our workshop will provide you with a unique insight into the banking sector, the roles and responsibilities of the team, and some of the issues and challenges it faces. You will hear from our graduate recruitment partner and representatives from the banking team about the work that they do, and find out more about the role of a trainee within the team. You will then have an opportunity to take part in an interactive session involving a case study based on an example of a typical transaction.

Shoosmiths – How Shoosmiths real estate shaped Manchester
Choose the Shoosmiths workshop to take a virtual tour of the city, exploring some of the deals the Manchester real estate team have done right here in the city. Each of our four case studies will provide real insight into how a real estate team operates in a commercial law firm, exploring the sectors each deal falls in to and the key legal and commercial considerations for each one. From real estate companies developing, letting, funding or trading; to corporate occupiers with multi-site operations, funders taking security, or public authorities operating in a cost-sensitive environment, everyone is looking to maximise their real estate performance. Shoosmiths' real estate group is one of the largest in the UK, and we have the skill sets and systems, the specialist expertise and strength in depth, and the market knowledge and experience to advise in relation to any real estate project or business.

Hill Dickinson LLP – Corporate
Wellness has been one of the fastest growing industries in recent years, but what are the legal mechanics working behind the scenes to support this thriving market?  Our corporate team was ranked as the top legal adviser for M&A transactions in the North West for 2022 by Experian Market IQ, and with recent activity including advising on an investment round for a wellness disruptor with a Dragon on the board, this workshop will provide you with a valuable insight into life as a corporate lawyer supporting clients within emerging sectors.
The session will encourage you to think about your commercial awareness as the team take you through how we as a firm identify growing areas like wellness, support our clients with accurate and up to date advice in novel areas, and how you can implement similar techniques when making your applications.
An interactive case study will allow you to further your understanding of corporate transactions, and trainees in the team will highlight the important part they play in this.
The team will also discuss how they have been implementing the Mindful Business Charter as part of our own wellbeing initiatives.

Addleshaw Goddard – Do you have an appetite to innovate?
At AG, innovation is business as usual for us. Our passion in this area is driven by our clients and their business challenges. We constantly open ourselves up to new ways of working and collaborate with our clients to re-design and re-invent how we shape responses that meet the needs of our clients in a changing world.
Our innovation and legal technology team at AG blends technology and legal expertise and is fully integrated into our business. We develop, test, invest in and embrace new technology on a continuous basis in order to enable the smart delivery of legal services and creation of clever solutions to clients, both faster and more cost-effectively.
Join us for our interactive workshop to learn more about the team at AG and take part in a collaborative exercise where you will use your creative skills to design an innovative solution using legal design.

Gateley – Cross-team collaboration across a legal and professional services group
Are you interested in learning more about the diverse departments and companies that make up a legal and professional services business, and how and when they work together? At this Gateley workshop, you will learn about the importance of working collaboratively across a wider professional services group to ensure you provide clients with the best advice on what can often be multi-faceted situations. You will meet people that work in lots of different teams across our group and have a go at a case study yourself. You will finish the workshop understanding much more about what working within a wider professional services group looks like and how our alternative business structure sets us apart.