Gowling WLG – Autonomous Vehicles and the Law
Understanding the legal issues that impact businesses is an important skill to have when applying to be a trainee solicitor. This session provides one example of this, looking at the legal issues surrounding autonomous vehicles –  a huge market which combines traditional automotive manufacturers with technology companies, and will create legal issues in almost all areas, including intellectual property, regulatory law, commercial law and disputes.

Mills & Reeve LLP
Workshop topic to be confirmed.

Shoosmiths – Real estate: the heart of every business
Choose the Shoosmiths workshop to get a real insight into how a real estate team operates in a commercial law firm, and to try running a client case of your own. From real estate companies developing, letting, funding or trading; to corporate occupiers with multi-site operations, funders taking security, or public authorities operating in a cost-sensitive environment, everyone is looking to maximise their real estate performance. We understand how important it is to work closely with our clients to offer them the advice that can maximise their profits. Shoosmiths' real estate group is one of the largest in the UK, and we have the skill sets and systems, the specialist expertise and strength in depth, and the market knowledge and experience to advise in relation to any real estate project or business.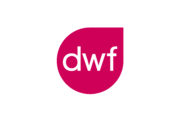 DWF – Banking
DWF has one of the largest national banking practices in the United Kingdom, advising lenders and borrowers on all aspects of corporate banking transactions. A typical transaction will involve a number of other practice areas, so as well as technical expertise and commercial acumen, a successful banking team requires strong project and people management capabilities. Our workshop will provide you with a unique insight into the banking sector, the roles and responsibilities of the team, and some of the issues and challenges it faces. You will hear from our graduate recruitment partner and representatives from the banking team about the work that they do, and find out more about the role of a trainee within the team. You will then have an opportunity to take part in an interactive session involving a case study based on an example of a typical transaction.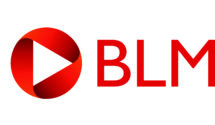 BLM – Catastrophic injury
Our expert catastrophic injury team manages cases with total reserves approaching £1 billion, some of which involve the most sensitive claims in our clients' portfolios. Our lawyers are instructed by global, UK and specialist insurers, corporations, health and public sector bodies, and defend the greatest range and volume of catastrophic injury claims in the United Kingdom today. Our unique workshop is designed to: give you an in-depth insight into this challenging and rewarding area of law; help you to understand how we create bespoke strategies for each case; and give you some practical, hands-on experience that will develop essential skills for any solicitor.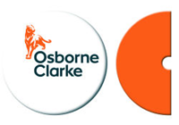 Osborne Clarke LLP – Environmental law
As corporations and organisations increasingly include environmental compliance in their infrastructure, products, services, supply chains and investments, environmental law impacts most sectors and jurisdictions. This workshop offers attendees an insight into this fast evolving and diverse area of law. You will discover the breadth of work involved through an interactive and in-depth look into the regulatory, transactional and project-based deals that the OC team has been working on with our market-leading clients over the last 12 months.

Squire Patton Boggs (UK) LLP – International M&A
Squire Patton Boggs has 44 offices located in 21 countries on five continents. Our global legal practice is in the markets where our clients do business. During this workshop we will explain some of the key challenges and issues that we face when working on international M&A projects and the role taken by each member of our team. There will then be a session focusing on a case study around key issues which regularly come up during cross-border M&A deals. It is an interactive workshop giving you the opportunity to discuss your opinions and questions, with feedback provided.

Weil, Gotshal & Manges (London) LLP
Workshop to be confirmed.