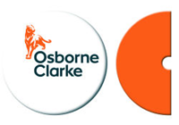 Osborne Clarke LLP – Environmental law
As corporations and organisations increasingly include environmental compliance in their infrastructure, products, services, supply chains and investments, environmental law impacts most sectors and jurisdictions. This workshop offers attendees an insight into this fast evolving and diverse area of law. You will discover the breadth of work involved through an interactive and in-depth look into the regulatory, transactional and project-based deals that the OC team has been working on with our market-leading clients over the last 12 months.

RPC – Technology and cyber risk
As a leading technology and cyber risk practice, we are acknowledged experts in defending claims against technology companies and consultants on behalf of their insurers. We also provide the innovative ReSecure data breach response service. This offers market-leading legal, technical forensic, public relations and notification/remediation services through a 24/7/365 one-stop-shop facility. Our workshop will give you an introduction to RPC's insurance practice, with a focus on technology and cyber risk.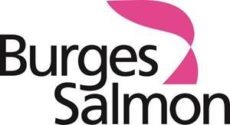 Burges Salmon – The life cycle of a family and divorce lawyer
Burges Salmon's head of family will be joined by a current trainee to provide an insight into life as a private client lawyer as you progress through your career. In an informative and interactive session they will share experiences and client case studies. Our trainee will also provide an insight into what it is like to complete a seat in the department and the type of tasks you could expect to complete.

TLT LLP – Pitching for investment
Successful businesses usually start-up with a great idea and business plan, but often venture capital investment is needed to get a business to the next stage of its development.  The first stage in any investment process usually "pitching" the business to a potential investor.  In this workshop you will be given the opportunity to work in an interactive case study where you are asked to step into the shoes of founders of a start-up business looking for your first round of investment.  The workshop is designed to improve your knowledge of the world of venture capital and commercial awareness by thinking about how you would successfully pitch your business to a group of potential venture capital investors.  The session will be led by members of the corporate team at TLT and will give you the opportunity to learn more about TLT and the range of work we do.

Trowers & Hamlins LLP – International travel insurance litigation
Our Exeter office offers a unique practice to clients – travel insurance litigation. Only offered from our Exeter office, our highly experienced team acts for an impressive number of local and global insurers, providing comprehensive, cross-class claims resolution and policy advice including mediation, arbitration and litigation. Hear from senior lawyers delivering an interactive case study, highlighting the cross-border nature of the work and how the current economic and political climate affects both claimants and defendants. You'll also gain an insight into what it's like to work for an international firm with a strong regional presence.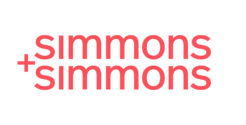 Simmons & Simmons LLP – Employment
Our workshop will be based around sexual harassment in the workplace in a post #metoo world.  One of the employment partners in our Chambers/Legal 500 top tier employment practice will be joined by one of our senior professional support lawyers and one of our trainees to provide a unique perspective on an issue that has never received more media and boardroom attention as it does in 2019. By drawing on real life and high profile cases/investigations where we are advising, we will work through the legal and non-legal issues with you, invite challenges and debate and give you an insight into what it is like to be a trainee or junior lawyer advising on matters such as this. There will also be plenty of time to ask your questions and learn more about Simmons & Simmons and the way in which we support and develop our Bristol trainees to undertake market leading work and go on to become trusted advisers to our leading clients.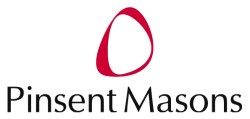 Pinsent Masons LLP – Finance case study and discussion
Our workshop will be focused around a legal case study of the sort you may encounter in your early career. Two of our partners will work through this with you, ensuring plenty of time for group discussion, debate and offering tips to develop commercial awareness. There will also be the opportunity to find out more about Pinsent Masons.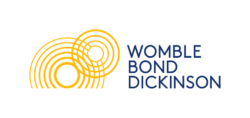 Womble Bond Dickinson – Understanding and managing the life cycle of client relationships
We are proud to be a forward-thinking commercial law firm, focused on delivering consistently high-quality legal and other advice and services. Our business development & marketing team works with colleagues across the firm to position us for success by identifying opportunities in our core sectors, understanding our clients and building brand profile in our local, national and international markets. This approach to client relationships creates a platform for us to win, retain and grow a profitable business. Join our business development & marketing and legal teams to understand more about embedding client relationships across a continuous life cycle.